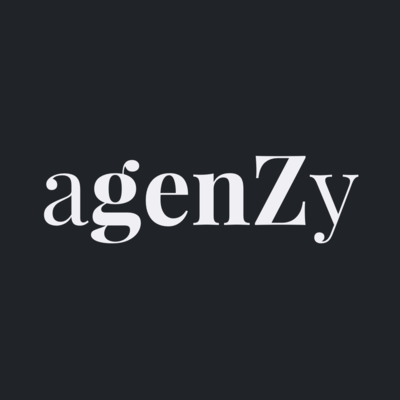 Super Fancy Intern (Stuttgart, Germany)
Are you annoyed by big corporations? Do they make you feel like an outsider in this mainly adult-oriented world? Well, we kinda were and decided to take action and create agenZy. Our mission is to teach the old guys how to target a young audience and how to create products that perfectly meet the needs of our generation.
agenZy is looking for "Super Fancy Interns" to join our mission of making genZ available and accessible for the older generation.
We're a small team, therefore we all know each other, work with each other and laugh with each other. As an intern, you're not just getting an insight look into what we do, you actively help shape our future and work with us on all kinds of projects: From websites to apps to marketing – we'll find something that fits you, that you will enjoy and where you can learn something. Our office is located in a garage in the Stuttgart district "West", where we will periodically meet for meetings.
We don't mind your style, your gender, your age, your race, your ethnicity, your religion, the name of your neighbor's cat or whether you prefer tea or coffee. We're interested in what ideas you have to push our mission forward and want to help you shape your future!
As a "Super Fancy Intern", your tasks will fall in between any of the following:
Code websites, apps or other digital media
Design amazing interactive experiences, especially for genZ
Create concepts and ideas for customers on how to better target their young audience
Engage with marketing agencies and influencers and helping them improve their public appearance
Some things we consider a plus for your application:
Fluent English skills, German skills are also a plus (but not required!)
Coding skills: May it be backend, frontend, native apps or responsive websites. If you can code, that's cool. If not, we'll support you in learning it!
Design experience: We want our products to be *the* best working, easiest to use, most logically structured and great-looking designs out there
Social media knowledge: In order to be the agenZy that tells the big brands how young people think, we constantly need to be aware of what's happening in the teenage world
Commitment. This is the most important factor we're looking for in candidates. We believe that you don't need to know everything, be able to do everything, nor have a college degree or anything. We believe that with enough passion, drive and commitment, everyone will be able to find great solutions and the tools and actions that will get them there.
Sounds like you? We're happy to have a chat with you!