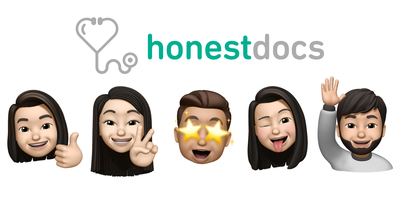 🎯 Performance Marketing Analyst / Senior Analyst - Thailand
Founded in 2017 by a team of experienced startup veterans, HonestDocs is one of the fastest growing digital health platforms in Indonesia and Thailand. Our vision is to improve health and wellness of Southeast Asians by making reliable health information, products and services accessible to everyone.
Our app frequently tops the Health & Fitness category charts in both the Apple App Store and Google Play Store, with an average rating of 4.8+ out of 5.
Reporting directly to our CMO, the Performance Marketing Analyst/Senior Analyst (Thailand) will play a key role in making our services accessible to more people and improving the lives of over 10 million users in Thailand.
We are looking for someone who is not looking for a 9-to-5 job, willing to take on new tasks and get their hands dirty. You will learn a lot, help shape the direction of this young yet promising startup, grow with us and impact lives.
Highlights
Opportunity to work with scale
– our site has over 10 million users/month and our app has over 60,000 installs in 2 months after launch
Opportunity to take ownership
– full responsibility over marketing budget and strategies as well as over site and app functions/features!
Opportunity to promote better health to millions! Just ask our customer care team about it 😊
Responsibilities
App and Web Analytics – plan analytics framework, monitor metrics and funnels, propose improvements
Media Management

Manage marketing budget
Plan, execute, perform tests of, and track performance of online and offline media
Strategize, launch, and grow new channels such as Twitter, Instagram, TikTok
Optimize online and offline media

Campaign Management

Come up with campaign formats such as flash sale, off-peak deals, or group deals
Plan, execute, and track acquisition campaigns such as referral campaign
Plan, execute, and track retention campaigns
Explore compliance with governing organization guidelines

Product Marketing

Promote app and web features

Branding

Build awareness and perception that HonestDocs is a trusted and complete source of health information and the preferred platform for health products and services

Others – take responsibilities for meeting agreed project timelines and perform other ad hoc tasks as deemed necessary
Key requirements
Although experience in startups and/or in health industry would be a plus, this position is not about years of experience. It is about building great teams as well as great products and services for our customers.
Google and Facebook media optimization experience is a must!
Basic knowledge of Google Analytics is a must!
Highly motivated self-starter and learner with the ability to work independently or as part of a team
Strong organization and problem solving skills with the ability to manage and execute multiple projects quickly and efficiently
Professional, positive attitude with attention to details
Final note
We're a startup – that means 1) our target is high every month and 2) we work with a lot of constraints (not everything will be ready, but we have to keep moving) so if you love challenges and you are flexible enough to be flexible and solution-driven, let's talk!