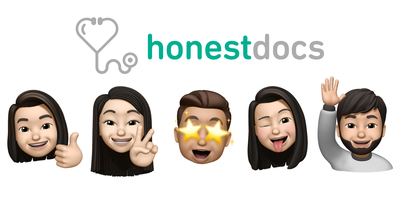 🖍 (Senior) Editor - Indonesia
Founded in 2017 by a team of experienced startup veterans, HonestDocs is one of the fastest growing digital health platforms in Indonesia and Thailand. Our vision is to improve health and wellness of Southeast Asians by making reliable health information, products and services accessible to everyone.
Our app frequently tops the Health & Fitness category charts in both the Apple App Store and Google Play Store, with an average rating of 4.8+ out of 5.
Reporting directly to the Content Manager, Indonesia, the (Senior) Editor will play a key role in sourcing, creating, and editing content for our platform. In addition to raising the bar for quality content, the (Senior) Editor is also expected to be able to leverage external and internal data and analytics to drive coverage and editing.


Responsibilities:
Manage freelance health reporters and bloggers, approving pitches; assigning stories; and editing news articles, evergreen content, and blog posts for accuracy, concision, content, structure and style
Collaborate with a team of practicing doctors on medical reviewer team to ensure accuracy of content, along with a team of copy editors to polish clarity and style of content
Interpret traffic trends via Google Analytics to inform coverage and editing
Use tools such as Google Search Console, Ahrefs, Google Trends as well as internal tools to optimize stories for search
Edit newsletters and social media posts; and coordinate with analytics team on testing
Collaborate with social media team to track Facebook trends to inform coverage
Write features for special reports, such as those on wellness, stress and weight loss
Manage freelancers to collect and then edit content for hospital and pharmacy pages
Ongoing editing and optimization of content for ecommerce pages
Qualifications:
Writing, proofreading, fact-checking, or related editorial experience
Basic MS office skills
Willing to learn basic HTML and CSS to manage website content
Detail oriented
Structured thinking
Non-stop itching to want to fix stuff and make things better
Nice to have:
Interest in healthcare
Prior background: online media, magazine, newspaper, etc. preferred
Majors: business, marketing, communications, journalism, linguistics
Want to work in a fast-growing startup